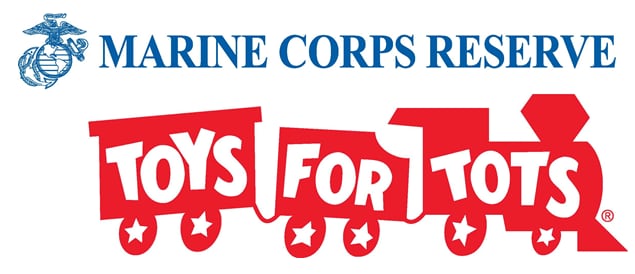 What child doesn't love the joy of Christmas morning? Finding out if the wishes you whispered in Santa's ear came true? And the excitement of opening gifts?
Imagine a child waking up and having no presents under the tree to open. It's an image that makes your heart break for children who would not have presents if not for the generosity of those more fortunate. That's where the Marine Corp Toys for Tots Program comes in. This organization coordinates toy donations so that those who wish to give a new toy, can, knowing that a reputable group will handle distributing the gifts to those in need.
Now, imagine the logistics of collecting thousands of toy donations and distributing them across Upstate New York in time for Christmas. The Toys For Tots campaign covers areas within the following counties in Upstate New York: Albany, Broome, Clinton, Essex, Fulton, Franklin, Hamilton, Montgomery, Rensselaer, Saratoga, Schenectady, Schoharie, Washington and Warren. That's a lot of ground to cover!
This year, DeNooyer Chevrolet is proud to announce that the dealership will be donating 8 cargo vans to the annual US Marines Toys for Toys Toy collection and distribution so that approximately 40,000 toys can be delivered to children in need. With the use of the vans, DeNooyer will save Toys for Tots $45,000 on van rentals that would otherwise be necessary to collect and deliver toy donations. In addition to a toy, each child also receives a coat, hat, mittens, and blanket.
Only with reliable transportation can the mission of Toys For Tots be achieved. DeNooyer Chevrolet is happy to continue its tradition of giving by providing "the wheels" to get our local Toys for Tots rolling. The goal is also to send a message of hope to America's less fortunate children and their families so they know that people do care. That's a goal that we at DeNooyer are proud to support.
Local toy collection campaigns begin in October and last until mid to late December. You can help by dropping new, unwrapped toys in collection boxes at local participating businesses. Coordinators will pick up these toys in one of DeNooyer's Chevy Vans and take them to the local Toys For Tots warehouse in Clifton Park where the toys are sorted by age and gender. DeNooyer, along with UAlbany's football players, is helping to ensure that the toys are collected from drop-off sites, loaded into the vans, and delivered to children in need. Watch for the Chevy vans with the DeNooyer and Toys for Tots logos on the side in your area as they collect the toys for sorting and delivery.
Members of the communities along the delivery route are invited and urged to come out and meet the "Road Train" and receive a toy, and other holiday cheer from the US Military, Law Enforcement and civilian partners including members of the University at Albany Football Team traveling with the group to help distribute the toys. DeNooyer Chevrolet is happy to be a part of this campaign to help make the holidays a little brighter for children.
Contact Toys For Tots
Toys For Tots Local Coordinating Officer: GySgt Albert Roman
Email: vroman@capitalregiontoysfortots.org
Phone: 518-912-1663
For more information on the Capital Region Toys For Tots, including toy drop-off locations, how to become a toy drop off site, how to volunteer, and the route/schedule for deliveries, visit http://albany-ny.toysfortots.org.