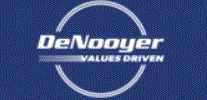 It's a new year and we have new giveaways ready to get started on our social media channels!
Starting in February, we will have several new contests with chances to win each month during 2019. Prizes include movie passes, Dave and Buster's gift cards, and gift certificates to the Siena College Bookstore. Contests will be running on our Facebook and Instagram accounts.
Facebook – Each month we will give away 4 movie passes to Regal Cinemas in Colonie Center Mall. Our contest post will go up on a mystery date each month, so you will have to check in regularly to see if we are playing. Each monthly game will run for 3 days, all answers to the movie trivia question will need to be received by 5pm on the 3rd day. The winner will be announced at 7pm on the 3rd day. Winner will receive 4 movie passes. We will play each month, so you will have plenty of chances to win.
Instagram – We have 2 contests on Instagram, that we will play each month through 2019. To be entered to win, you will have to locate the DeNooyer Chevrolet wrapped vehicle at Crossgates Mall or Siena College. To enter, snap a selfie with the DeNooyer vehicle and upload to Instagram with the hashtag you see on the vehicle wrap. If you snap a selfie at Crossgates Mall and are selected the winner, you will receive a $50 Gift Card to Dave and Busters. If you snap a selfie at Siena College and are selected the winner, you will receive a $25 gift certificate to the Siena Bookstore, where you can grab Saints gear and more. Instagram contests begin on the first of each month, with winners announced on the last day of each month. Make sure to follow us on Instagram and see if we repost your selfie and name you a winner.
You may enter each contest once per month, but are only eligible to win each contest once and not in the same month. Make sure to tell your friends so they can get in on the fun too!
Good luck everyone!
Follow us on Facebook: @Joel_DeNooyer
Follow us on Instagram: @denooyer_chevrolet
*Contests are not affiliated with Facebook or Instagram. Prizes will not be mailed, you must come into DeNooyer Chevrolet, 127 Wolf Road in Colonie, to claim. Winners will be chosen randomly from those who play.