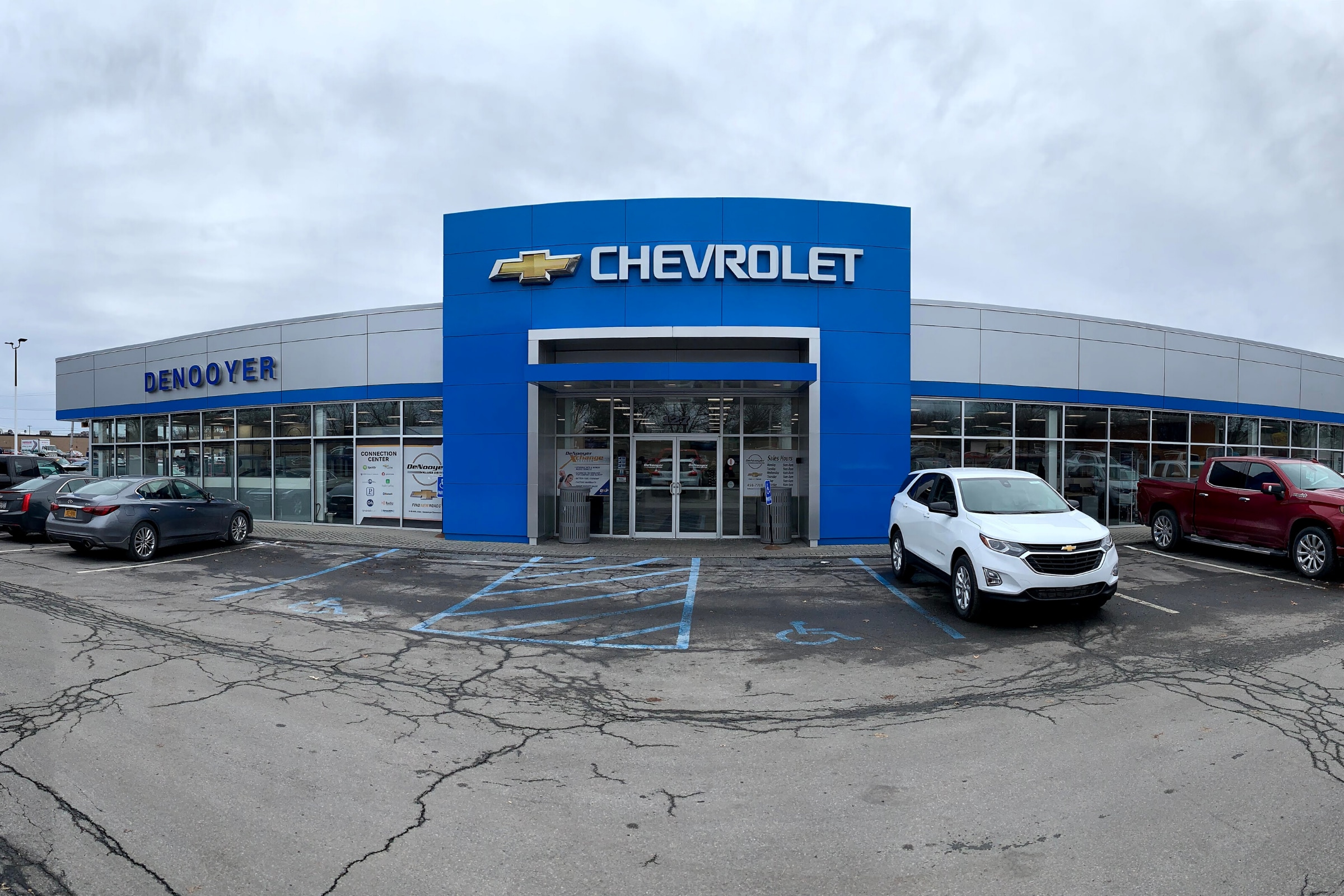 At DeNooyer Chevrolet, our mission is to help every person find the perfect car to match their lifestyle. Whether you're a first time customer or are a dedicated DeNooyer driver, our goal is that everyone who chooses us will come back, again and again. Why? Because building a trusting relationship between our team and our customers is our number one goal! Besides word of mouth, Google and Facebook reviews are one of the best ways we can gain the trust of lifelong customers. Here are some of our favorite 5-Star Reviews:
"Great family-owned car dealer. Met Joel Denooyer, very friendly owner! Reasonable prices for all vehicles, a large service department with plenty of seating while you are waiting for your car to be finished getting serviced with food, coffee, and water… And no pushy sales people!!"
– Christopher Lentakis, Google 5-Star Review
"Anthony DiPace is the absolute best!!!! I have bought many cars in my life and he was the friendliest, knowledgeable salesman I have ever worked with. DeNooyer Chevrolet is lucky to have him in their sales department, and I love my 2019 Suburban!!"
– Erin Lewis, Google 5-Star Review
"Absolutely fantastic employees! The really make you feel like home... I'd go back just to hang out!! Thank you, Denooyer for making my car purchase go so smoothly. You guys are amazing!"
– Taralyn Gilmore, Facebook 5-Star Review
"Communication was quick and easy (they have this great text system and include descriptions of repairs needed... With PICTURES!), the customer service was exceptional, and the repair was completed the next day… Even though they were incredibly busy and I dropped my car off at the end of the workday. Highly recommend!"
– Joseph Concha, Google 5-Star Review
"Extremely professional and customer service was amazing. Thorough and one of the most helpful dealerships I have ever been to! Was stranded in the area and I cannot thank them enough for the work they did and how they treated me. The go-to place!"
– Robert Knepp, Google 5-Star Review
We truly value our customer's feedback and could not be more grateful for the kind words! We take pride in the fact that our dealership is staffed with only the best in Sales, Service, and Parts. We promise to bring you the best value and service in the area, with a friendly and trustworthy team! To see for yourself, come check us out at
127 Wolf Rd, Albany, NY 12205
. We can't wait to gain your trust and be your dealer for life!