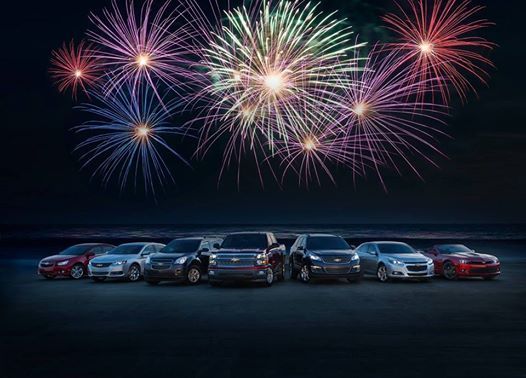 Happy New Year from DeNooyer Chevrolet! While considering your resolutions this year, make sure to keep in mind something you use every day— your car! Below are a few "hacks" to set you and your vehicle up for success in the new year:
Maintenance:
Update your car for the New Year to make sure everything is running smoothly. This time of year is a great time to check your tires, fluids, car battery, brakes, air filters, windshield wipers, and anything else that may give you car trouble in the future. You can schedule a service appointment at DeNooyer
here
!
Freshen Up:
A clean new look will give you a motivating start to the New Year. Invest in a great car wash with high quality polish and wax to protect your exterior. Clean all of the extra junk out of your car and give it a deep clean. Vacuum your seats, wipe down the dashboard, and even get into those cup holders. A clean car creates a clear mind!
Distracted Driving:
Make it a goal in the New Year to end distracted driving. Your text message, email, and song change can all wait. Everyone has been guilty of this, but it can be a dangerous habit. According to the DMV, around 9 people are killed every day due to distracted driving. As car owners, let's make our New Year's resolution to decrease this number and protect ourselves and others on the road.
Back-Up Kit:
For the New Year, make a kit for any time you are in a pinch. Store a bit of cash in your glove box in case you forget your wallet and need gas or a cup of coffee. It's also helpful to keep a first aid kit, jumper cables, tire pressure gauge, a flashlight, and other items that may be useful in different situations. Amazon sells a popular roadside kit that you can see
here
.
Start New:
Still feeling stuck in 2019? Consider treating yourself to a new car! Check out our pre-owned department to see your car trade in value. https://www.denooyerchevrolet.com/trade-pending-value-your-trade.htm Or take a look at our new inventory
here
!
Come visit us at 127 Wolf Rd, Albany, NY 12205 or visit our website for help with a great start to 2020!