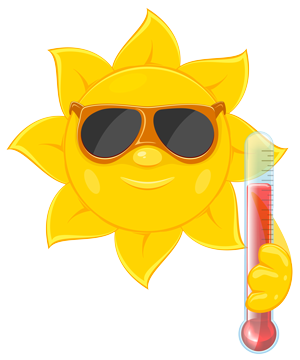 Independence Day is coming and you're going to want to keep an eye on the weather! Not just for your outdoor celebration but because it could mean that DeNooyer Chevrolet pays your car payments for a full year!
If you buy or lease a vehicle, new or used, now through June 25th you'll have a chance to be payment free* for a full year! But the weather needs to cooperate.
Here's the deal: If the temperature hits 97 degrees on the Fourth of July, DeNooyer will make your car payments for a year.*
Hurry in for your chance to get payment freedom from DeNooyer Chevrolet!  Then watch for the mercury to rise on July 4th.
* If you purchase any new or pre owned vehicle from Denooyer Chevrolet between June 1st and June 25th 2018, and the temperature at Albany International Airport reaches 97degrees or higher on July 4th, Denooyer will make your payment of up to $325 per month for 1 full year. See dealer for full details, terms and conditions.